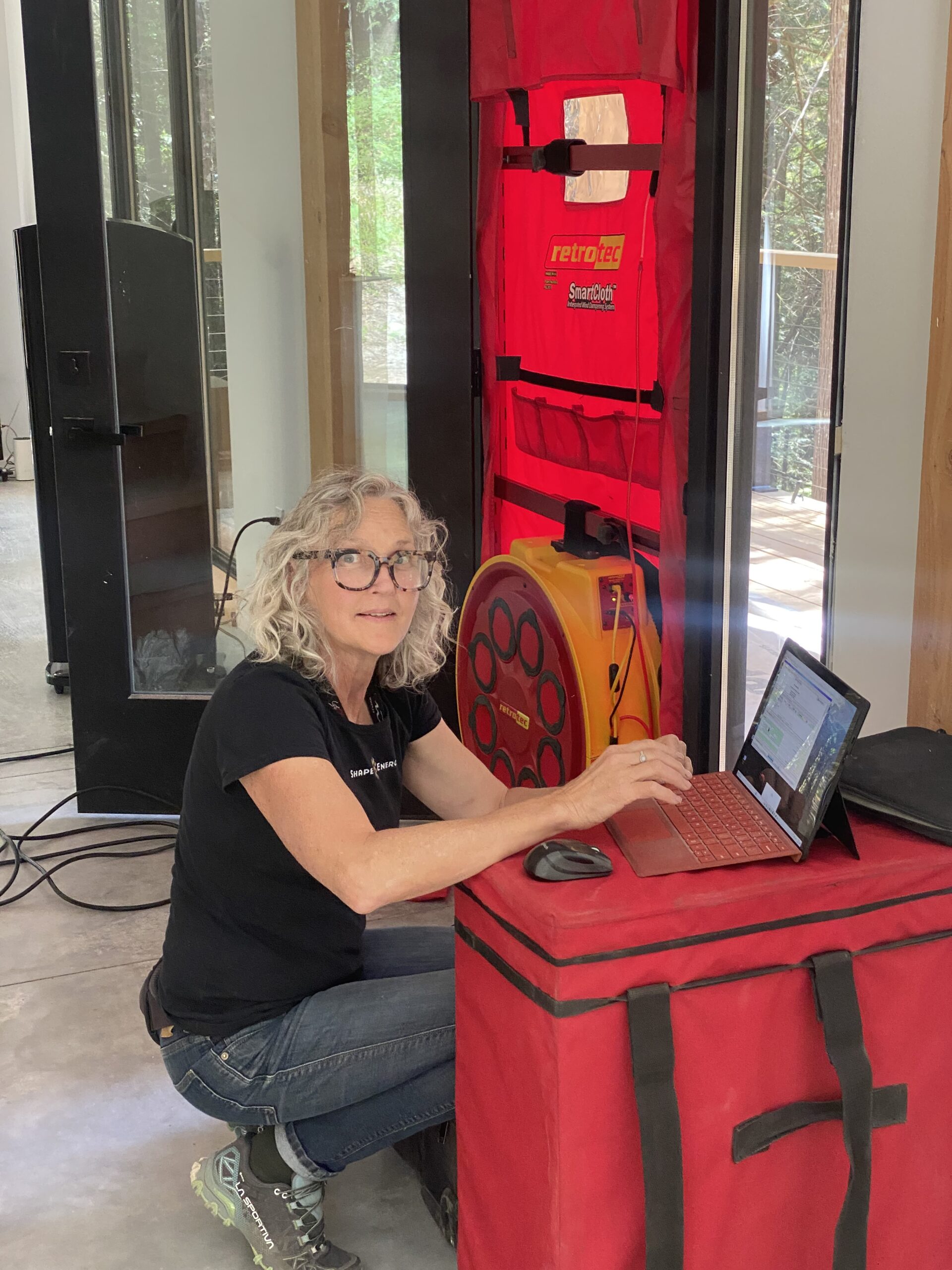 About Karen
Well, these days I'm working with Shape Energy Inc., our new energy advising company that does energy modelling and airtightness tests on step code homes. Between that and many hours spent in the mountains around Pemberton, I enjoy the beauty at our feet every moment of the day, and I still find time to paint.
My work is about the richness and patterns of nature at every scale and form – at every natural dimension we see, but don't necessarily notice, every day. I've spend a lot of time wandering our valley, always discovering new beauty in the fields, forest, rivers and gardens. Nature's colours and geometric shapes are incredibly interesting to observe through the different seasons. As a young girl I first learned to draw from A.Y. Jackson, one of the group of seven painters while growing up in Kleinburg, Ontario. I studied at Art Sake Institute in Toronto, a studio/school run by ten of Canadian foremost contemporary painters of the 80's, continuing my studies in Glass and Metal design at Sheridan College's School of Craft and Design and on going Fine Art studies at Emily Carr U and CapU.
My entire working life has been spent in the visual arts – as a painter, illustrator, art director, graphic designer, photographer, set decorator, furniture maker, muralist and silversmith.
Some of my greatest artistic development comes through children and by teaching others to paint. While I'm very interested in abstract painting and often go through abstract phases, my greatest enjoyment comes from expressing nature's fundament though art.
Contact me or stop by my studio to see what I have just finished painting.